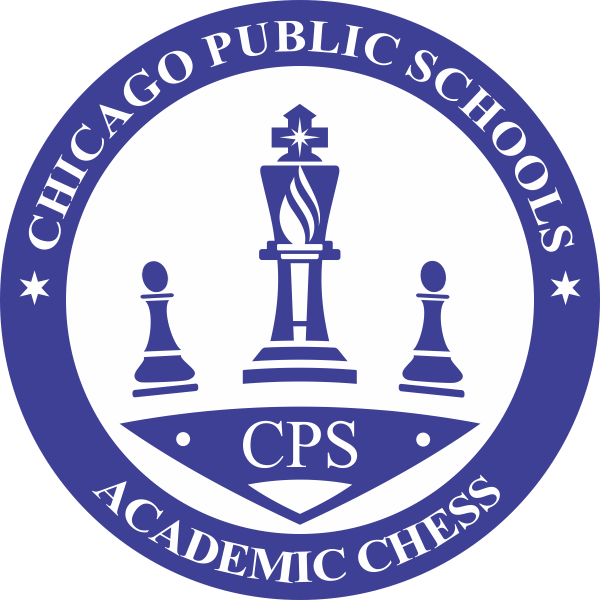 Welcome to the Chicago Public Schools' Chess Page

This webpage provides information to the players, coaches and parents on the CPS Academic Chess Programs
Academic Chess provides students from diverse communities across the city with the opportunity to learn, play, and compete in Chess at no cost. The students participate in after school chess clubs and compete in tournaments throughout the year including at the CPS Academic Chess play-offs and Championships, City of Chicago Championship, State and National tournaments. Academic Chess is separated into three categories:
Chicago Chess League – Competitive chess tournaments for students participating in after-school chess clubs
Cops & Kids – Promoting non-violence and increase positive relationships with youth and police officers
First Moves – In the classroom program for 2nd and 3rd grade students
We need your assistance as we continue to build and expand our thriving chess community in the City of Chicago. Cash donations helps advance the work of the foundation while your support as a volunteer, coach or mentor helps our chess club and chess team. GET INVOLVED TODAY!
CALENDAR
Event Information:
IHSA Sectionals

Multiple Locations

Registered schools are now entered and listed on this page.  If your school is not listed, please make arrangements with your activities director to do so ASAP as the deadline was Dec 1.  While a few teams will eventually withdraw, it seems certain that more teams will participate this year than ever before.

Since none of us have gone through the sectional process before, it's worth making a few observations. All of this information is in the chess manual, by the way.

Chess has an unusually late withdrawal deadline (Jan. 17) and because we want to send approximately the same number of teams to each sectional and have an even number of teams at each, our sectional assignments cannot be released until Jan. 18, probably late in the day. You will not know exactly which site you will be assigned to until that date. Teams in southern, central, and northwestern Illinois can make a pretty good guess. But in the Chicago area, there might be two or even three reasonably close sites that you could be assigned to. So you can reserve the bus, but you won't know your destination until Jan. 18.
Additional Tournaments can be found at:
2017/18 TOURNAMENT RESULTS
2016/17 TOURNAMENT RESULTS
PAST EVENTS
CONTACT INFORMATION

Renaissance Knights
David Heiser
President
david.heiser@renaissanceknights.org,
c: 773-844-0701
Chicago Public Schools
Sylvia Nelson Jordan
Manager, Academic Competitions
Office of Teaching and Learning
Department of Academic Competitions
Chicago Public Schools
snelson@cps.k12.il.us
o: 773-553-3593
Nichole Matthews
Chess Coordinator
Office of Teaching and Learning
Department of Academic Competitions
nmathews@cps.edu
o: 773-553-3593
David Heiser
Chess Consultant / Chief Tournament Director
daheiser@cps.edu
c: 773-844-0701
Internet Chess Club

Play chess online at the Internet Chess Club
DOCUMENTS
HISTORY
RESOURCES