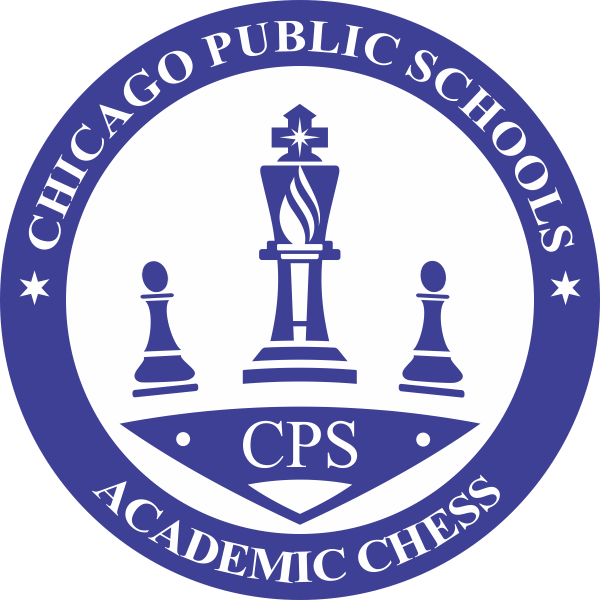 Welcome to the Chicago Public Schools' Chess Page

This webpage provides information to the players, coaches and parents on the CPS Academic Chess Programs
Academic Chess provides students from diverse communities across the city with the opportunity to learn, play, and compete in Chess at no cost. The students participate in after school chess clubs and compete in tournaments throughout the year including at the CPS Academic Chess play-offs and Championships, City of Chicago Championship, State and National tournaments. CPS Chess programing is separated into four categories:
High School Academic Chess – After-School chess clubs and competitive chess tournaments for High School students
Elementary School Academic Chess – After-School chess clubs and competitive chess tournaments for students in grades K-8
Cops & Kids – Promoting non-violence and increase positive relationships with youth and police officers
First Moves – In the classroom program for 2nd and 3rd grade students
We need your assistance as we continue to build and expand our thriving chess community in the City of Chicago. Cash donations helps advance the work of the foundation while your support as a volunteer, coach or mentor helps our chess club and chess team. GET INVOLVED TODAY!
IMPORTANT INFO

Elementary Chess Coaches,
For the 2017-2018 school year, more than 50 schools have completed the Letter of Intent to participate in the Academic Chess program. The pre-registration ended last Wednesday, February 15, 2018 and to date, only 15 schools have submitted their rosters. In order for our team to provide each school with their number of students per school, you must submit your school roster ASAP! Please see registration links below.
If you have submitted your roster and your school is not listed below, please contact Nichole Matthews via email. We have extend the deadline for schools that have not submitted their rosters to Thursday, February 22, 2018.  This will be the final extension prior to the confirmation of students participating in the Elementary North and South Chess Tournament Chess Tournament on Saturday, March 17, 2018 at Whitney Young Magnet High School.
Tournament rosters will be due on March 5.  Stay tuned for details.
Elementary School Student Roster Link – (A-G)
https://docs.google.com/a/cps.edu/spreadsheets/d/1ra-T6508nfu4vmSKSYpa9Co1idcDmpH-Zw0evIjx4zA/edit?usp=sharing
Elementary School Student Roster Link – (H-N)
https://docs.google.com/a/cps.edu/spreadsheets/d/1HIEVRaemQvhk-ZCj1QIlPf90ye45TFXDZaPItozn6LY/edit?usp=sharing
Elementary School Student Roster Link – (O-Z)
https://docs.google.com/a/cps.edu/spreadsheets/d/1bllSsEwN_dyHT7-Jwc0nkFHc-QV3r81dCL9v5BiSUhc/edit?usp=sharing

| | |
| --- | --- |
| Schools Who Did Not Submit Rosters | Schools Who Did Submit Rosters |
| A.N. Pritzker Elementary | Batemen |
| Alex Haley Academy | Beaubien |
| Alfred Nobel Elementary School | Calmeca Academy |
| Ariel Community Academy | Carnegie |
| Azuela Elementary School | Decatur Classical Elementary School |
| | Edison Regional Gifted Center |
| Beasley | Gary Elementary |
| Bell | Keller Elementary Gifted Magnet School |
| Bond School | Morgan Park Academic Ctr. |
| Claremont Academy | Newberry |
| Earle STEM Elementary School | Nobel Elementary |
| Edgebrook | Pablo Casals |
| Edwards | Palmer Elementary |
| Gallistel Language Academy | Richardson |
| Hammond | Taft Academic Ctr |
| Jensen | Taylor Elementary |
| Kanoon Magnet | |
| Kilmer Elementary | |
| King ES | |
| Kinzie | |
| Langston Hughes | |
| Lenart Elementary Regional Gifted Center | |
| Lozano | |
| Mount Vernon | |
| Pershing Magnet | |
| Pritzker | |
| Ray | |
| Robert A Black | |
| Sheridan | |
| Skinner North Classical School | |
| South Shore Fine Arts | |
| SPencer | |
| Waters Elementary | |
| Webster Elementary School | |
| Whitney Young Academic Ctr. | |
| Wildwood | |
| Woodlawn Community School | |
CALENDAR
Event Information:
National High School (K-12) Championship

Columbus, OH

Hyatt Regency Columbus
350 N. High St.
Columbus, OH 43215
(614) 463-1234
HR: $129 Single/Double/Triple/Quad
Additional Tournaments can be found at:
2017/18 TOURNAMENT RESULTS
PAST EVENTS
CONTACT INFORMATION

Renaissance Knights
David Heiser
President
david.heiser@renaissanceknights.org,
c: 773-844-0701
Chicago Public Schools
Sylvia Nelson Jordan
Manager, Academic Competitions
Office of Teaching and Learning
Department of Academic Competitions
Chicago Public Schools
snelson@cps.k12.il.us
o: 773-553-3593
Nichole Matthews
Chess Coordinator
Office of Teaching and Learning
Department of Academic Competitions
nmathews@cps.edu
o: 773-553-3593
David Heiser
Chess Consultant / Chief Tournament Director
daheiser@cps.edu
c: 773-844-0701
Internet Chess Club

Play chess online at the Internet Chess Club
DOCUMENTS
HISTORY
RESOURCES