The Chicago Chess League is a competitive chess league sponsored by Renaissance Knights in partnership with Chicago Public Schools.
The CCL serves to advance the Mission of Chicago Public Schools (CPS): to be the premier urban school district by providing high quality instruction, outstanding academic programs, and development supports to prepare its students for tomorrow's challenges. It instructs student participants in science, technology, engineering and math undefined STEM education.
Chess with a rigorous problem solving, abstract reasoning and critical thinking component, it is an outstanding and challenging academic program. Chess is quite like a brain tonic which enhances concentration, pattern recognition, strategic planning, creativity, analysis, synthesis, and most importantly, the ability to process and extract information from a set of general principles, learning to make tough decisions and solving problems flexibly.
In classrooms and on the chess board, CPS chess players are preparing for their future success. Chess empowers all participating students, and thereby helps create school-wide norms and expectations of academic excellence.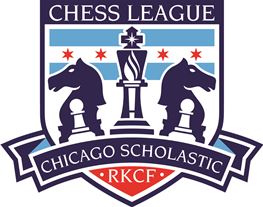 Internet Chess Club

Play chess online

Upcoming CCL Tournaments